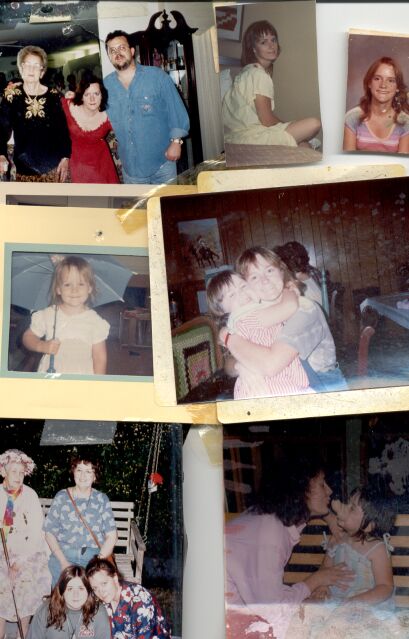 Brother Bruce, Granny & me in Dec 1995. Me in 1988. Me in high school. Me in 1966 (appx). Me & Lu Huggin' appx 1987. 4 generations, after Scarborough Fair on Mothers Day, 1996. Lu & me goofing 86 or 87. ( Forgive the lousy scan background-I mean to cut & paste eventually but am waiting to get my cable modem running again...)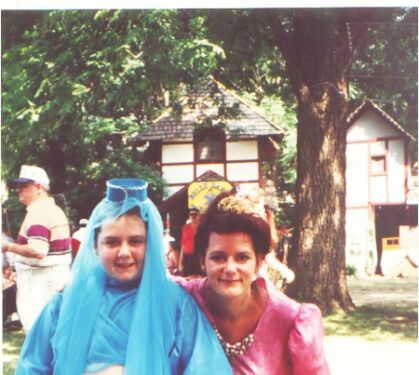 Scarborough Faire 1993..Yes We Dress! The dancer and the princess
41st Bday @ Benihana's
What's a party without shrimp in a hat?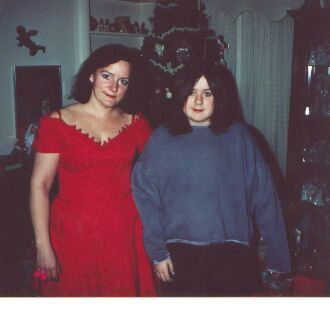 Xmas Eve 1995: the loving family unit
37th birthday at Benihana's (4 generations) (do you sense a trend here?)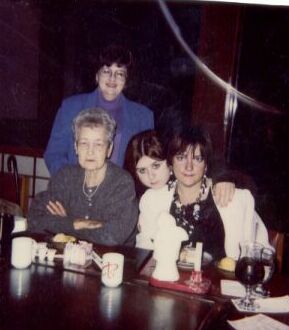 Some of the Other Kids who called me Mom: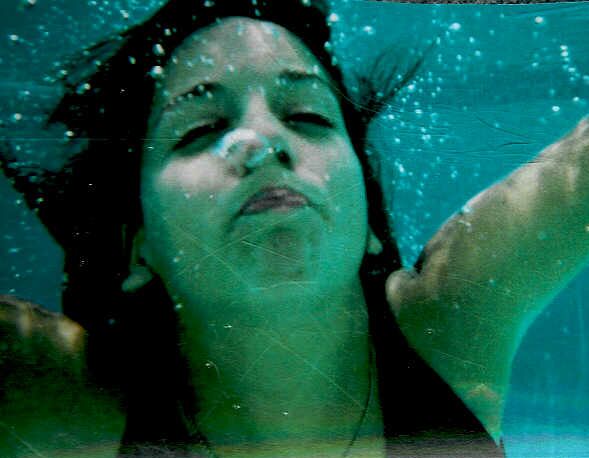 Vepra ( & her sister Vanessa, not pictured...)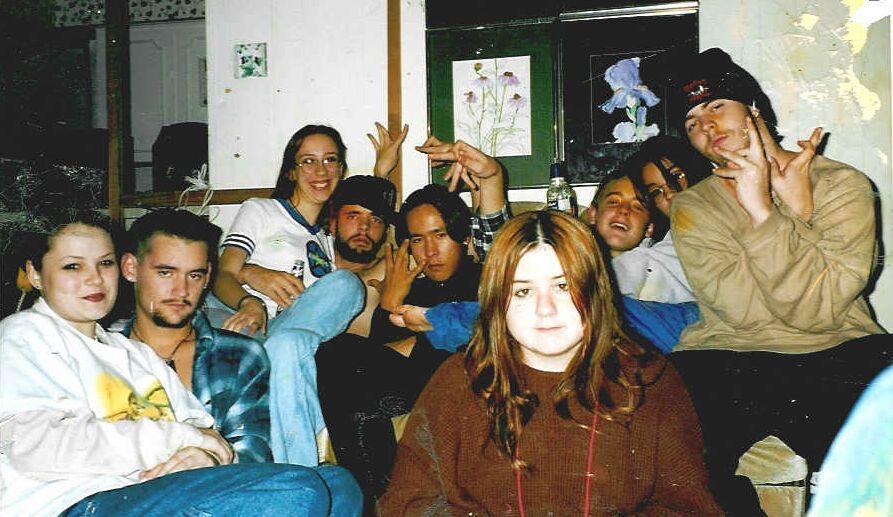 The Brentwood Posse (Mainly) "A" List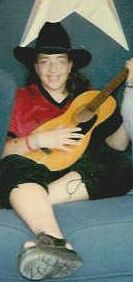 Katy
Nasa 2003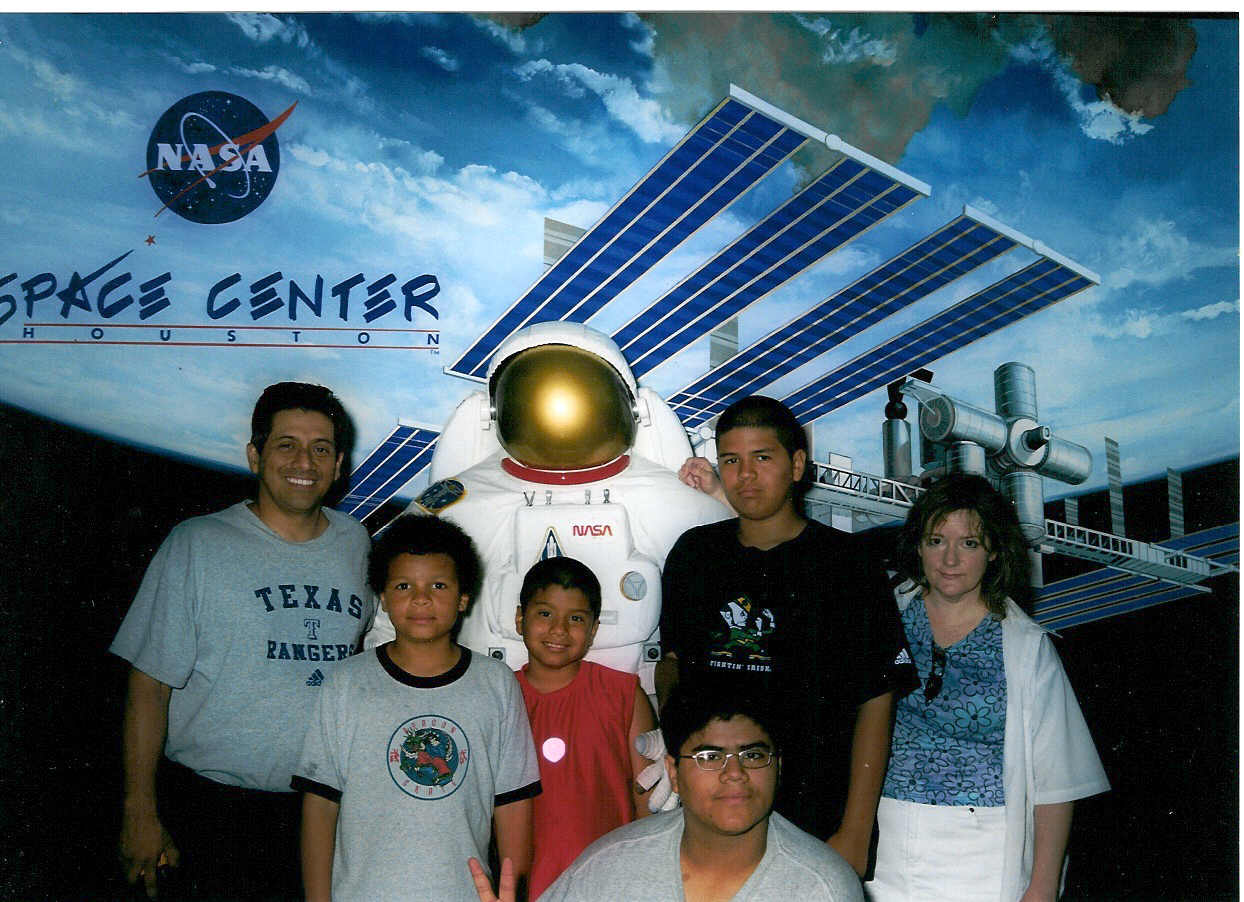 Collage of Me & LuBelle.At Girl Scout Camp-1997. As Soccer Coach 1988. Halloween 1984. My 36th Birthday at Benihana's. Me & Loobie 1983. Me & Roo at Disneyworld Orlando 1988.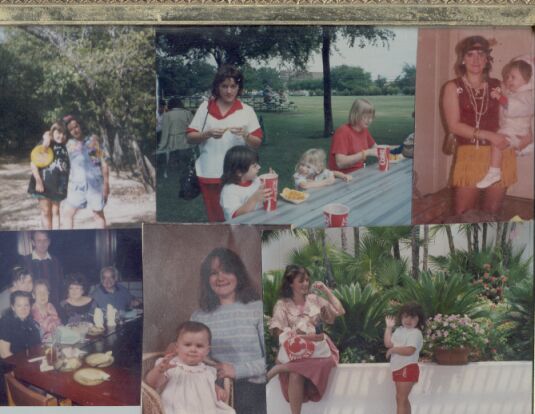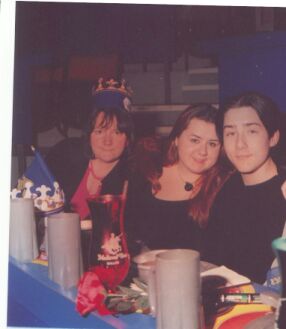 Originally Captioned: Sleepless in Richardson (August 2001)(Yes those ARE Mickey Mouse Pajamas..)

This is actually taken in Lu's art studio room, not my room (she's more decorative than I) It originally went with a ditty I wrote for my first match contact. Still makes sense today:

We never know what we can grow
Unless we take a chance

& should we show all that we know
Before we take a stance?

What a sad & empty row we hoe
When eaten up with can'ts

Friend or foe, how can we know
Shackled by shoulds and shan'ts

Will David go? Is Laura slow?
Victims of circumstance?

Will we find woe?Can't know,although
There certainly is that chance

Or could we grow and would we glow
In friendship or romance?

How far we'd go, to make it so?
You know, a great distance.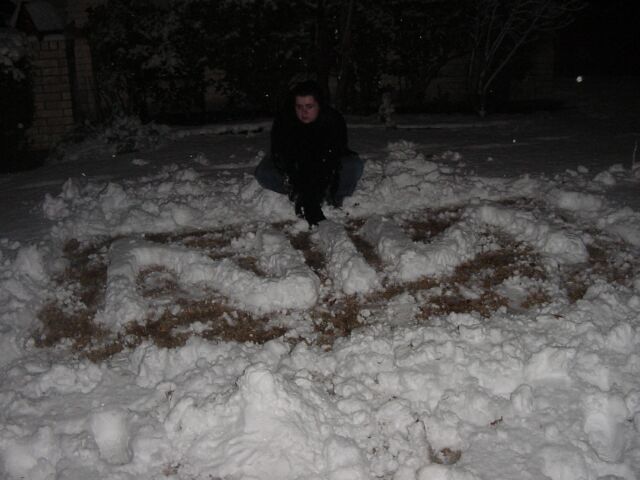 Lu & her Opus Snow Sculpture Feb 2002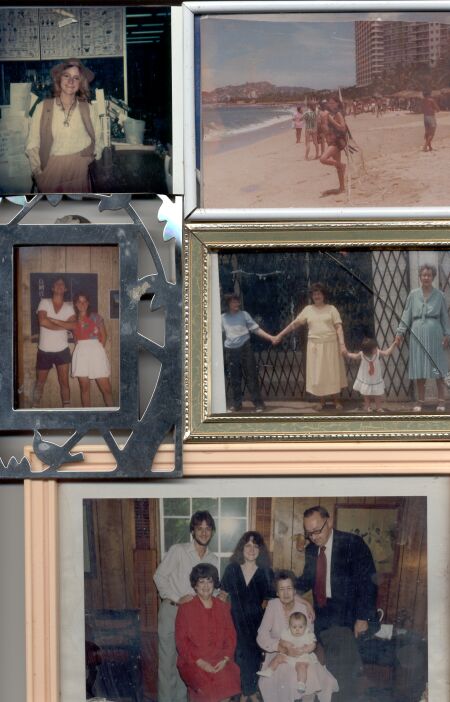 Another slobby scanning composite..me at 16 cashiering at Sun Rexall...me at 16 parasailing in Acapulco....me & brother Bruce in Galveston July 1982, the day I found out I was pregnant w/Lindsday... 4 generations-me, Lu, mom & Granny at Hands across America appx 1988-remember that?family me, mom, brother, granny, papa & baby Lu at my cousin Elizabeth's wedding...1983.